Here is an interesting excerpt from Ethan Strauss's substack: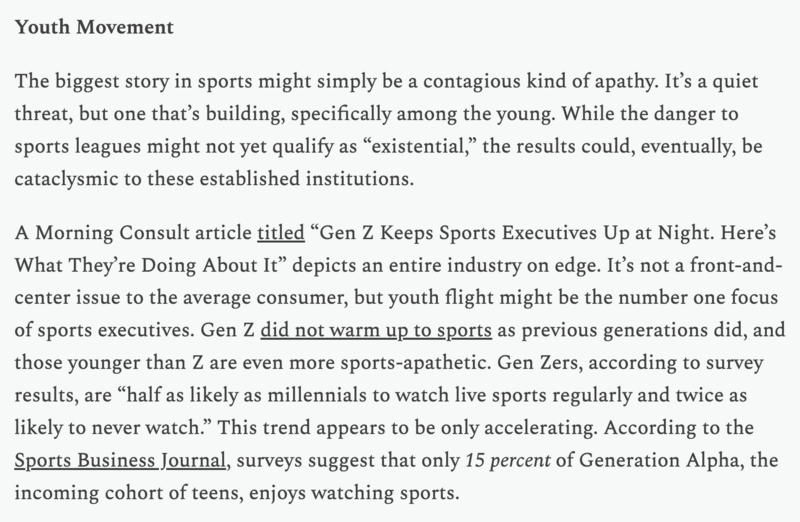 Here's the link to that Morning Consult blog: Gen Z Keeps Sports Executives Up at Night. Here's What They're Doing About It (morningconsult.com)

A recent survey of 1,000 U.S. Gen Zers between the ages of 13 and 25 found that 33% do not watch live sporting events, compared with 24% of U.S. adults and 22% of millennials who answered the same in a corresponding survey. 


Basically, it sounds like BC's suggestion to have affirmative action for sports fans may not be that far-fetched.